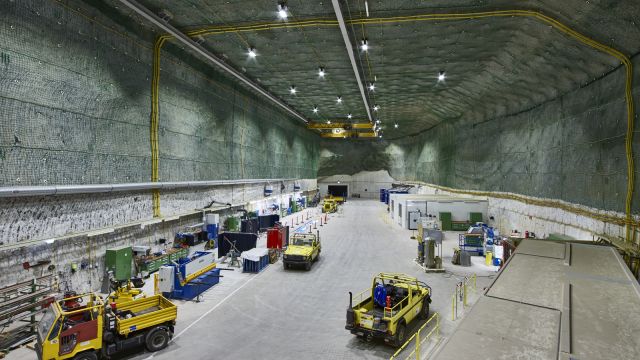 Decay Days: Attention PhD students in the field of repository research!
The Decay Days are an event for young researchers from the field of repository research. The event series takes place annually and is hosted by a European research institution each time.


This year, GRS is hosting the 3rd Decay Days from 26 to 29 September 2023 at the Haus der Wissenschaften in Braunschweig. Young scientists from the field of disposal will have the opportunity to network and present their work during the Decay Days.
Experienced experts will also provide impetus for exchange and discussion through their keynote lectures. Highlights of the event include a tour of the Morsleben repository and a guided tour of the geoscientific laboratory of GRS in Braunschweig.
Programme
The programme will be announced here at a later date. 
Registration and format
Interested parties can register for the Decay Days via the online form by 10 September 2023. The number of participants is limited. 
This year's Decay Days are planned as a face-to-face event. Due to the visit to the Morsleben repository, the event will extend over a total of four days and last from Tuesday noon to Friday noon. 
Participation fee
A participation fee of 220 euros will be charged. After registration, participants will receive an invoice which also serves as confirmation of registration. In case of cancellation up to 7 days before the event, we will refund 100% of the participation fee. Thereafter, we will charge a cancellation fee of 50% of the participation fee. In the event of non-participation or cancellation on the day of the event, 100% of the participation fee will be charged.