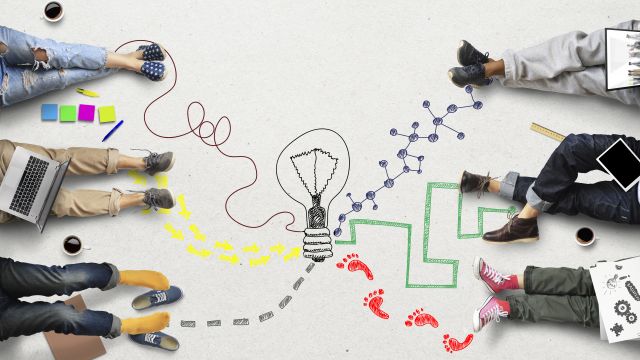 Working at GRS
More than 400 employees at GRS are committed every day to the protection of man and the environment. Our interdisciplinary team mainly consists of experts from physics, engineering, geology, chemistry, meteorology, biology, computer science and law. Besides exciting technical topics, there are also many other good reasons to work at GRS.

Lifelong learning: training and further qualification
New colleagues are prepared for their work at GRS through in-house training events. In addition to the internal training on offer, the GRS Academy also regularly organises further training courses with other providers, e.g. at the Simulator Centre in Essen. 
Reconciling work and family life
GRS is a family-friendly company. It supports its employees in reconciling work and family life. To this end, it cooperates with various day-care centres and subsidises the monthly childcare costs. If the regular childcare is not available, GRS can fall back on a nationwide emergency childcare service. The costs of this service are borne by the company. At three locations (Cologne, Braunschweig and Garching), parents can also use a parent-child room.
Sports on offer: Team spirit not only in the office
At GRS we motivate our employees to take advantage of various sporting activities on offer. There is a "Lunch Break in Motion" programme, and it is also possible to practice yoga on the company's premises. On top of that, there are different teams for cycling, volleyball or football. The fun aspect of the football teams is demonstrated annually at a company-wide football tournament. Health is also a major topic at GRS. Therefore, a so-called "Health Day" is held annually at each location, where, among other things, blood and eye tests as well as flu vaccinations are offered.
Networking or applying?
Would you like to network with us or do you have an interesting contact who could be a good match for us? Then visit our profile on LinkedIn.
Would you like to apply for one of our current job vacancies? Then please send your complete application documents - consisting of cover letter, CV and (employment) references - online to Karriere@grs.de. If you cannot find a suitable job advertisement on our website, you are also welcome to send us an unsolicited application.