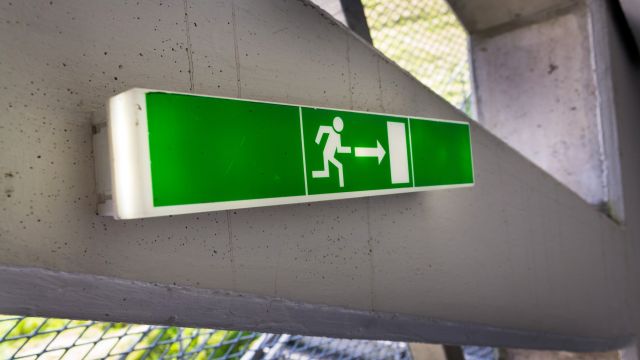 Nuclear emergency protection at GRS
Emergency preparedness in Germany in the nuclear and radiological sector is aimed at preventing or reducing adverse effects of ionising radiation on people, the environment and property in the event of an emergency.
This task is fulfilled on the one hand by the preventive planning of the operators of nuclear installations or facilities with large quantities of radioactive substances by means of plant-internal emergency protection. On the other hand, the competent authorities at regional, Land and federal level plan measures to protect the population and emergency services that could be exposed to increased radiation during an operation. This part of emergency preparedness is referred to as off-site emergency protection.
Work of GRS for off-site emergency protection
We support the Federal Ministry for the Environment, Nature Conservation, Nuclear Safety and Consumer Protection (BMUV) in its work related to off-site emergency protection. Our activities in this field focus on
 the planning, execution and evaluation of realistic exercises,
 the conception, maintenance and further development of databases and simulation codes for emergency preparedness and their use in emergencies, 
 technical participation in national emergency preparedness planning and the international standardisation of emergency preparedness planning, and
 the establishment of a dedicated emergency organisation with an emergency task force that can be reached around the clock.
Simulation of emergency scenarios and exercises
To ensure that the cooperation between the authorities involved runs as smoothly as possible during a nuclear emergency, exercises are held on a regular basis. One of the tasks of GRS is the continuous expansion and adaptation of the catalogue of scenarios for emergency exercises by the authorities. The conception of a scenario considers both findings from probabilistic safety analyses (PSA) and accident analyses as well as experience from dealing with actual events. 
Emergency exercises cover all tasks of the official emergency organisations during a radiological event: from the presentation of the situation from a technical point of view and the cooperation of different staff units and external communication with the population to the information of international organisations. In order to be able to control and coordinate these complex processes during an exercise, we prepare exercise documentation and guidelines. Our findings are used in the further development of concepts of measures and the conception, maintenance and further development of databases (WINO, TECDO) and simulation codes (e.g. FaSTPro).
GRS emergency organisation and Emergency Centre
Being the Federal Government's expert advisor, we have established our own emergency organisation. With this organisation, we support the Federal Ministry for the Environment and other institutions in case of a nuclear event or accident. The GRS emergency staff team is available and operational around the clock. It is organised in such a way that it can be put together depending on the situation in hand. For this purpose, the emergency organisation uses all available information systems and programs in the nuclear field. Since 2013, GRS has been operating its own Emergency Centre at its Cologne location for these tasks.