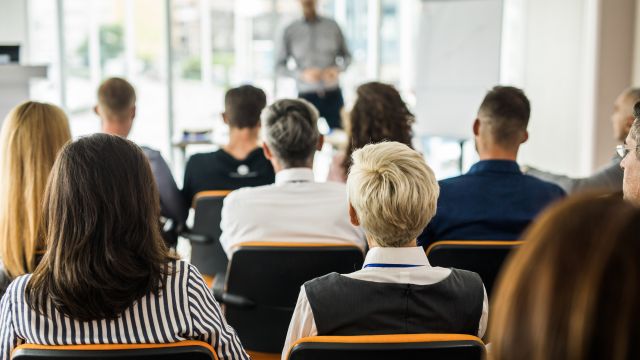 Seminars for authority personnel
GRS offers seminars for the training and further qualification of the personnel of nuclear authorities. The seminars, which are funded by the Federal Ministry for the Environment, Nature Conservation and Nuclear Safety, convey the current state of the art in science and technology on numerous topics from the fields of nuclear safety, disposal and radiation protection.
Depending on the topic and target group, they are structured as basic or in-depth seminars.
You can find the dates for upcoming seminars for authority personnel in our calendar. If you would like to be informed about new seminars, please register for our distribution list for seminars for authority personnel.
Basic seminars
These seminars are primarily aimed at newcomers to the profession. In the seminars, experienced experts impart basic knowledge on the safety of nuclear power plants, radiation protection, nuclear fuel supply and waste management, and the physical protection of nuclear installations.
In-depth seminars
Depending on the current topic situation, GRS offers background knowledge on more specific topics with the in-depth seminars. These include e.g. emergency preparedness, core meltdown accidents, probabilistic safety analyses, new developments in regulations, repository safety research, or the decommissioning of nuclear power plants.