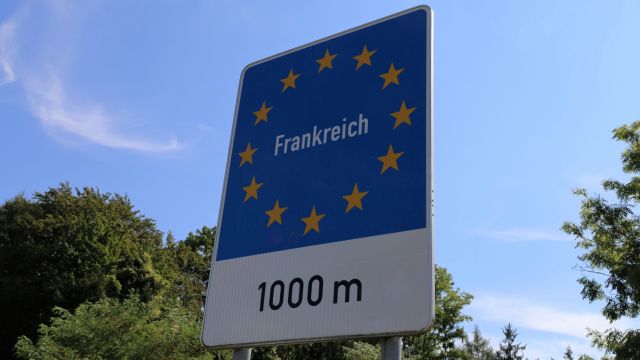 Towards a radiant future? Safety background to France's latest decisions on its energy policy
On 10 February 2022, French President Emmanuel Macron explained to the public how he envisages France's energy supply for the next decades. In addition to large-scale new construction projects for offshore wind farms, the expansion of nuclear power in particular is intended to cover the electricity demand that will arise by 2050: Six new types of EPR2 reactors are to be built, and the construction of eight more is to be examined. In addition, the development of a so-called Small Modular Reactor and the long-term operation of older nuclear power plants are planned. What the new reactor types and long-term operation mean from a technical (safety) perspective is outlined below.
President Macron's remarks must be seen against the background that France must become climate-neutral by 2050 as part of the EU's Green Deal. Like the other EU countries, France is thus faced with the challenge of banning fossil fuels from the energy mix as far as possible. At the same time, more electricity will have to be produced due to the resulting increase in demand for electricity - e.g. in the transport or industrial sectors:
In 2020, French demand was around 450 TWh; this was offset by around 530 TWh of electricity produced, with the surplus exported. However, if we subtract from this the roughly 45 TWh that France currently generates from fossil fuels, there will be a supply gap of 160 TWh to close by 2050 - not including the fact that some older power generation plants will have to be replaced by then.
Renewables and nuclear for achieving climate goals
Macron has now announced his intention to close this gap through the combined expansion of renewables and nuclear power. France is thus taking a different path from Germany: here, at the same time as renewables are being expanded, coal and above all gas are to be used as a transitional source of energy - especially when electricity from renewables is not available due to weather conditions.
As for renewables, 50 offshore wind farms with a capacity of 40 gigawatts are to be built off the coast of France by 2050. This would correspond to a theoretical output of almost 350 TWh. However, the yield of such plants is significantly lower because, after all, no wind turbine runs at full load all the time.
Further development of the European Pressurized Water Reactor EPR
In addition to renewables, Macron is focusing above all on nuclear energy. In his speech on 10 February 2022, he spoke of the "renaissance du nucléaire civil française." To this end, six reactors of the EPR-2 type are to be newly built, and the construction of eight more is under consideration. This new type of reactor is a further development of the European Pressurized Water Reactor (EPR). EPRs are currently operated only in China (Taishan 1 and 2), but the commissioning of an EPR in Finland (Olkiluoto) is imminent, and others are being built in France (Flamanville-3) and Britain (Hinkley Point C1 and C2). The EPR has a net capacity of about 1.65 GW, and that of its successor model will be of the same order of magnitude.
The current European EPR construction projects are criticised because costs and time are many times higher than planned at the start of construction. With the new version EPR2, these factors in particular are to be improved. The prefabrication of much of the technical equipment is intended to simplify planning and construction. In addition, the lessons learned from previous projects are to be used for process optimisation. From a design point of view, the EPR2 differs from the previous EPR by two features in particular: First, unlike the EPR, it will have only two safety system trains (N+2 instead of N+3). Secondly, unlike its predecessor, the EPR2 will no longer have a double-wall containment.
According to the French government, the cost of the six reactors will be almost 52 billion euros, plus possible financing costs of almost 5 billion euros.
Long-term operation of existing nuclear power plants
In addition to the planned new build, Macron also wants to keep older plants running longer. In this context, the media often refer to an extension of the operating lives of nuclear power plants, but this is not correct as there is no legal age limit for nuclear reactors in France. The state-dominated electricity company EDF, which operates all 56 power reactors now in service in France, states that its plants are designed for an operating lifetime of 40 years. After every 10 years of operation, French nuclear law demands a so-called "reéxamen périodique de sûreté," which is similar to the Periodic Safety Review (PSR) of German nuclear power plants. As long as this review is passed, the reactors can continue in operation.
For the long-term operation of the power plant fleet of 50 years of operation, EDF expects the necessary upgrades and retrofits to total 50 billion euros. If the plants concerned pass the safety reviews, they will initially continue to operate for ten more years; extensions for a further ten years in each case after a renewed safety review are explicitly not ruled out.
In principle, all technical equipment used in a nuclear power plant can be replaced if safety-relevant ageing phenomena (e.g. fatigue, embrittlement, corrosion) occur due to the stresses from operation (mechanical and thermal alternating stresses, neutron irradiation, etc.). In the case of large components, e.g. the reactor pressure vessel and the containment, however, there is the question of economic efficiency.
One billion euros for the development of a Small Modular Reactor
The French government also wants to push the development of so-called Small Modular Reactors, SMRs for short. The "nuclear power plants in mini format" are to play an important role in the medium-term planning of low-CO2, decentralised electricity production in some countries. France wants to provide 500 million euros for the development and commissioning of the SMR NUWARD by 2030, and another 500 million are planned for innovative reactor concepts.
The main components are all to be integrated in the reactor pressure vessel; the passive safety systems do not require an external power supply, which is supposed to result in an increase in safety. A final safety assessment is still pending.
NUWARD is being developed by a consortium made up of CEA, Naval Group, TechnicAtome and Framatome, and is led by EDF. At least one prototype is to be built in France. Since SMRs lag significantly behind large-scale plants such as the EPR2 in terms of performance, there is much to suggest that the technology will be exported primarily to replace fossil-fuelled power plants in other countries that have a similar small output.